Book Review: Tide Ever Rising, by Mandi Slack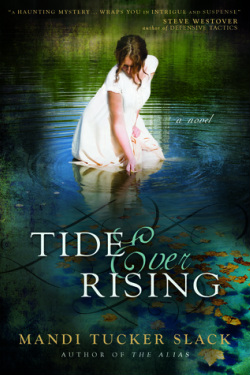 I really enjoyed Mandi's first book, The Alias, but the moment I started Tide Ever Rising, I couldn't put it down. I was totally sucked in! If you like mystery, if you like midwest history with a touch of paranormal, you'll have a great time reading Tide Ever Rising. I found myself Googling information, playing along with the mystery. I knew I wouldn't find the actual characters, but I'd search the groups, places, and organizations mentioned in the book. I wanted to see if I could find any clues.
My only problem is that now I'm all in the mood for paranormal midwest history paranormal stories, and I'm not sure where to find one.
On top of the great story, Mandy did a great job keeping it squeaky clean, and without gore or excessive violence. And though there are brief mentions of the church or Utah history, it's clearly written for a more general audience than members of the church, so whether you're a member of the church or not, you'll thoroughly enjoy this book.
I'd highly recommend this book to anyone (I love being able to say that!).