Podcast: Play in new window | Download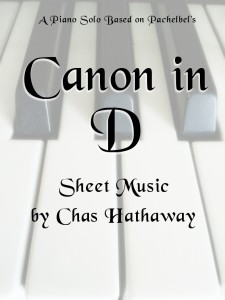 Canon in D was one of the first pieces I ever learned to play, and I had friends in high school who would call me Pachelbel because I was always playing it. Over the years, I've come up with tons of variations and improvisations of the piece, but I thought I'd write a simple, straightforward version for those of you who enjoy this favorite classical melody.
You can get the sheet music on my website.
Let me know what you think!