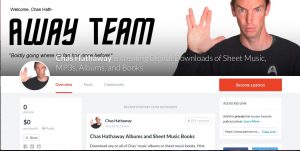 It's the way to have access to ALL of the downloadable content from ChasHathaway.com.
I've always kind of liked the idea of Patreon, where people contribute monthly "pledges" to the artists they really like, and as a thank you, the artist sends the patrons cool stuff, inside gigs, and basically gives them a chance to be a little more geek-fan than those who don't contribute.
But I've never felt like it was a good idea for me personally. I'm fairly inconsistent in my production–sometimes I'll go three months without releasing anything, and then I'll release three sheet music pieces, five MP3s, and a new album in the fourth month. Not much motivation for the contributor for the three months preceding the big month. So I didn't sign up.
One thing I did have going for me is that I have a lot of products: several sheet music books, a handful of fiction/nonfiction books, dozens of sheet music pieces, and hundreds of MP3s.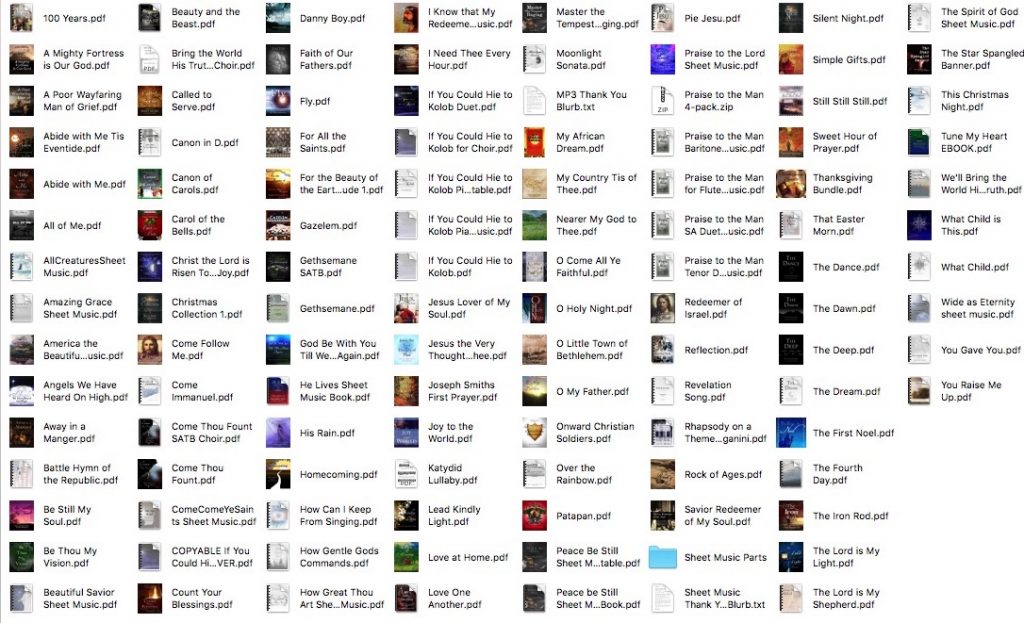 So one day I thought of an idea (having nothing to do with Patreon) of making a monthly subscription service available that would allow subscribers to have complete access to every digital download. The more I thought about it, the more I liked it. And as I researched how to set it up, I realized Patreon is structured in such a way that it would be extremely simple.
So I did it. And I'm calling contributors (or subscribers, if you prefer) members of the Away Team (get it? Chas Hath-away team… clever, eh? Ahem…), and just for fun, I use a photo of me in my Vulcan face.
I know, I'm not using Patreon in it's intended way, but it's not too far off. Basically, you contribute $15/month, and as a reward/thanks, you are granted access to ALL digital downloads from ChasHathaway.com–including sheet music, MP3s, books (both fiction and nonfiction), albums, and yes, even the sheet music books, some of which cost more than $15.
Once you sign up, you'll be given access to the Away Team page, which looks like a blog with several blog entries. Each entry has a pile of files (Sheet Music entry, MP3s entry, etc), which can be downloaded by a simple click.
I think this could be a really great thing for both of us. For me, it provides a small but steady stream of income (I hope), and for you, it provides all the sheet music, MP3s, albums, and books I've ever written. And as I come up with new stuff, I'll immediately add them. Plus I'll include some projects I haven't released yet–just because I love you guys. 🙂
If you can't find something, or there is a product you know exists, but is not listed, PLEASE let me know! I hate to promise people stuff and not deliver! I want it all available to you.
Also, please share my Patreon page with your friends, especially those who might like any of the products offered.