Making Moments: New Arrival
Okay, so I know it's been a while since I've posted entries for the Making Moments project I was working on for nine months, but this week my new baby was born, and I decided that if I wanted to start it back up to complete the last three months, this would be a good time to do it, so here I go! I think I'll post them more often this time, too.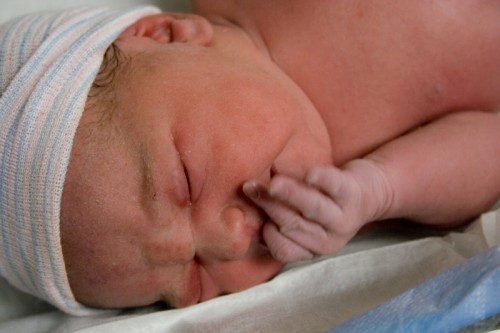 New Arrival:
What an awesome experience! I got to deliver my own baby! Jenni was in the final stages of labor when the doctor turned to me and said, "Oh, by the way, would you like to deliver your baby?"
"Me? Really?"
"Sure. I'll help you out."
"Yeah! That would be awesome!"
So they dressed me head to toe in sanitary garb and the doctor coached me through catching the baby. My favorite part of the whole birth experience is the moment the baby is out and moving on its own. It's even more amazing when you get to be the first to experience that.
Wow!