Podcast: Play in new window | Download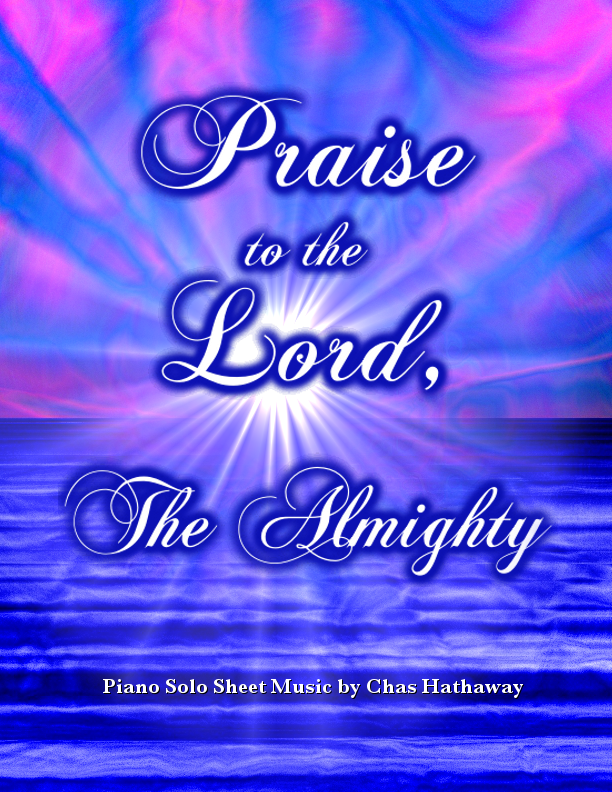 I just learned something about this hymn that I think is pretty cool. The original lyrics weren't in English, but the earliest translation reads as follows:
Praise to the Lord, the Almighty, the King of Creation

O my soul, praise him, for he is thy health and salvation!

All ye who hear,

Now to his temple draw near,

Join me in glad adoration!
I love that.
Anyway, the piano solo sheet music is available on my website, as well as the MP3 download (available in either piano solo, or with all the extra background stuff). You've got to try this one, though. It's super fun to play. It's in the key of C, so the only trick is in the rhythm. I love all the syncopation. I wrote it that way to convey the power and pure joy the song intends. I can't stop playing it, it's just so fun!
Pass the word, I'm really excited about this one!