Podcast: Play in new window | Download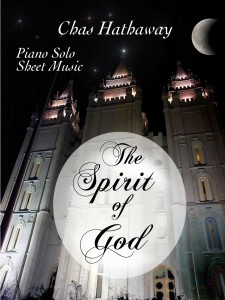 For as long as I can remember, The Spirit of God has been my favorite of all the hymns. (That's saying something, because I love a lot of hymns.) It always makes me want to go to the temple, and seek the Spirit more fully in my life.
I decided to go a little non-traditional with this arrangement. Instead of the jolly, upbeat style the song usually has, I gave it more of a thoughtful, haunting sound.
I'd love to hear what you think of it!
The sheet music is available at my website: http://chashathaway.com/music/sheetmusic/the-spirit-of-god-sheet-music